WINDOW PRICE STICKER
1956 GOLDEN HAWK
Window price stickers were not mandated by the federal government until the 1959 model year. It is, however, nice to have something of this type to display at shows and other events. The stickers show not only all the options and accessories but also the prices for same. The general public is usually incredulous at how "inexpensive" things were in 1956!
The design of the sticker you see here represents what Studebaker might have done had they made one for the 1956 Golden Hawk. It is based upon the general design of stickers which were actually done during the period 1959 thru 1966.
If you are interested in having one done for your 56J you only need send $40 along with the serial number and the options/accessories which were originally on your car (a copy of the production order would be very helpful). If your car has been repainted and options/accessories added or deleted and you want the sticker to reflect the car as it is now just include the appropriate information. I have all the prices so this will not be required from you.
If you have any questions I can be reached at: <rtq11@aol.com>
telephone 708-479-2658 or Richard Quinn 20026 Wolf Rd. Mokena, Il 60448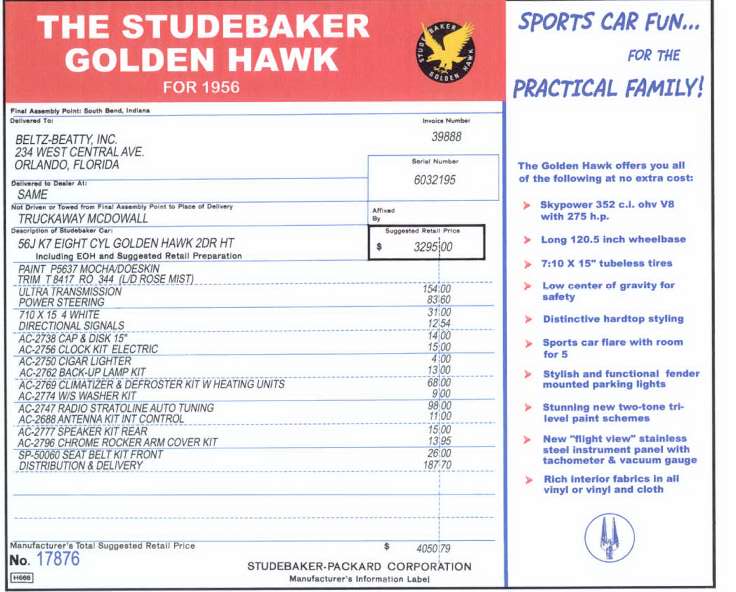 Select an option Top of Page Home